NISSAN CROSSING You Should Visit In the Ginza, Tokyo
2018.09.25
更新日:2019.01.23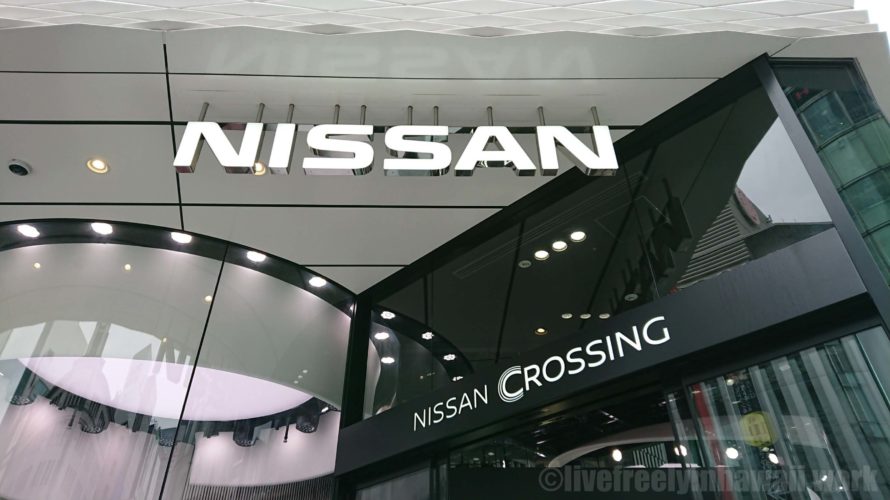 NISSAN CROSSING
If you visit in the Ginza,Tokyo.
You should visit NISSAN CROSSING.
So Amazing.
You can see the rare cars of Nissan and the New cars.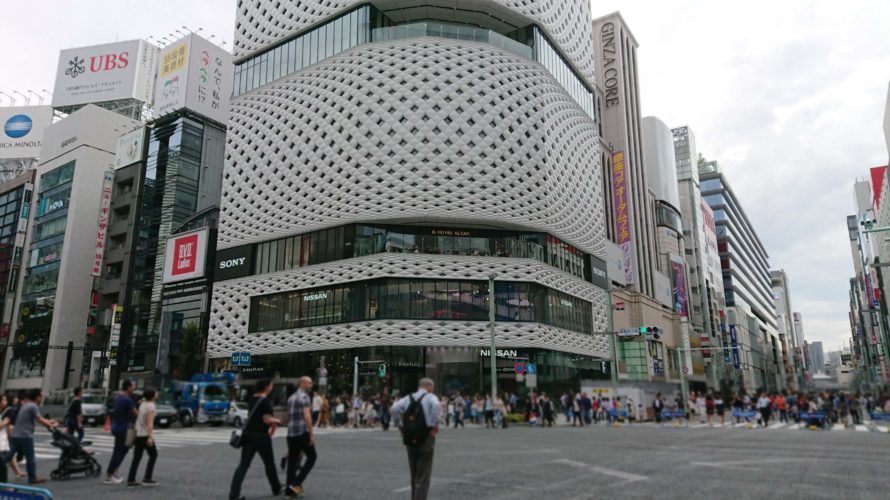 NISSAN CROSSING will act as a new informative center that functions as a base for communicating Nissan Intelligent Mobility, offering exciting future driving experiences to customers.

NISSAN CROSSING was designed under the theme of 'Spiral.' The design symbolically expresses customers' emotions and experiences as well as their journey from the past, present, and to the future. The Spiral design can change color in accordance with the season, time, and the particular event to create a dynamic space.

An architectural design that was previously thought impossible was realized thanks to a cutting-edge digital process also used in automotive design.

Ginza is a place where tradition and innovation coexist to create a new culture. We highly anticipate that NISSAN CROSSING will become a new landmark in the city.

via:NISSAN CROSSING
Access
5-8-1 Ginza, Chuo-ku, Tokyo 104-0061
Tel: +81.3.3573.0523
Hours: Open daily 10:00 – 20:00
Closed: Irregular

Ginza Line, Hibiya Line, Marunouchi line
"Ginza Station" Exit A3・A4・A5 and direct connection.

via:NISSAN CROSSING
Floor 1F
The Theater
Visitors can feel completely immersed watching video on the high-definition LED display with powerful surround sound speakers.

via:NISSAN CROSSING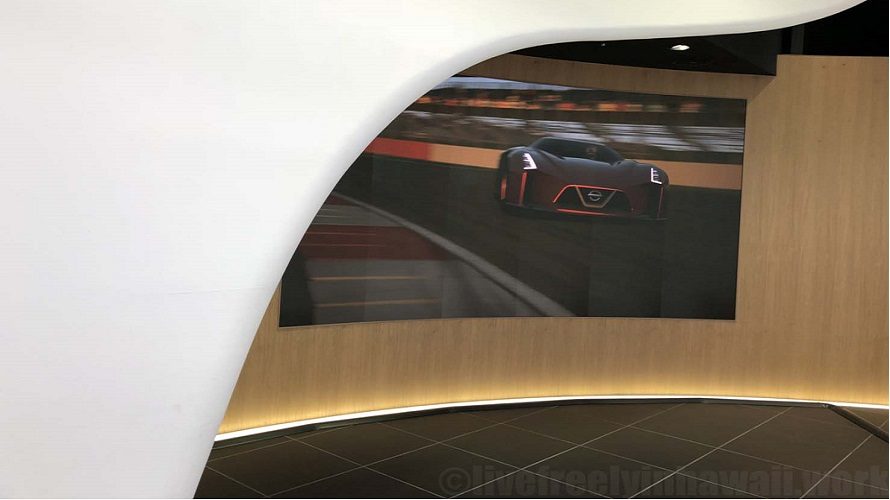 Information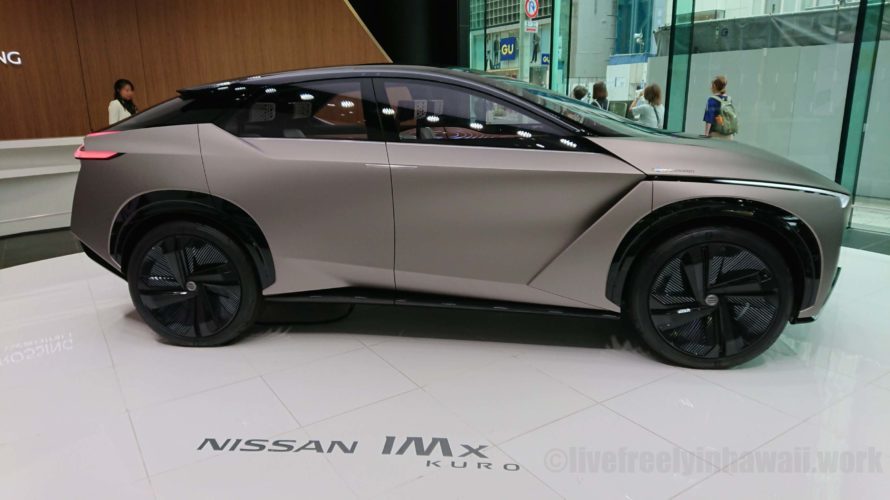 Center Stage
A variety of vehicles that make up the Nissan brand such as cars with autonomous-driving technology and electric vehicles will be exhibited. Through vehicle presentations and videos on the large high-definition LED display, visitors are able to gain a deep understanding of the new relationship between cars, people, and society.

via:NISSAN CROSSING
Exhibition of the Nissan IMx KURO zero-emission crossover concept car.
The Nissan IMx KURO is a redesigned version of the Nissan IMx concept car, which was first revealed to the public at the 2017 Tokyo Motor Show. With this new "black" theme, the Nissan IMx was given a black trim and wheels, a dark gray body, and a grille with a more solid design.
Through the adoption of autonomous drive, connected car technology, and electrification, the Nissan IMx KURO embodies the future vision of Nissan Intelligent Mobility for a richer society.
By delivering a safer, more convenient, and more exciting driving experience, we aim to enhance a car's role as a more familiar and reliable partner.
In addition, the Nissan IMx KURO is also equipped with Nissan's proprietary Brain-to-Vehicle (B2V) driving support technology that uses the driver's brainwaves to improve their driving experience. By measuring and analyzing the driver's brain waves, B2V helps to achieve the desired level of vehicle control and increases driving pleasure during both manual and autonomous drive.

via:NISSAN CROSSING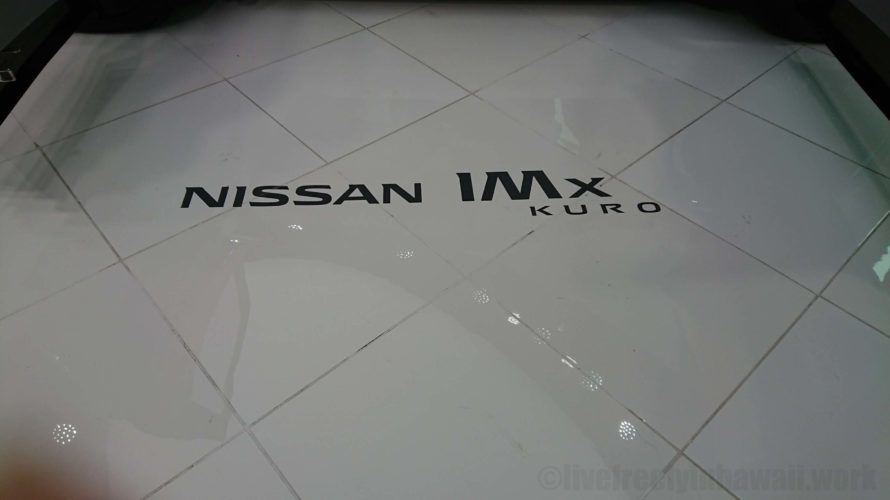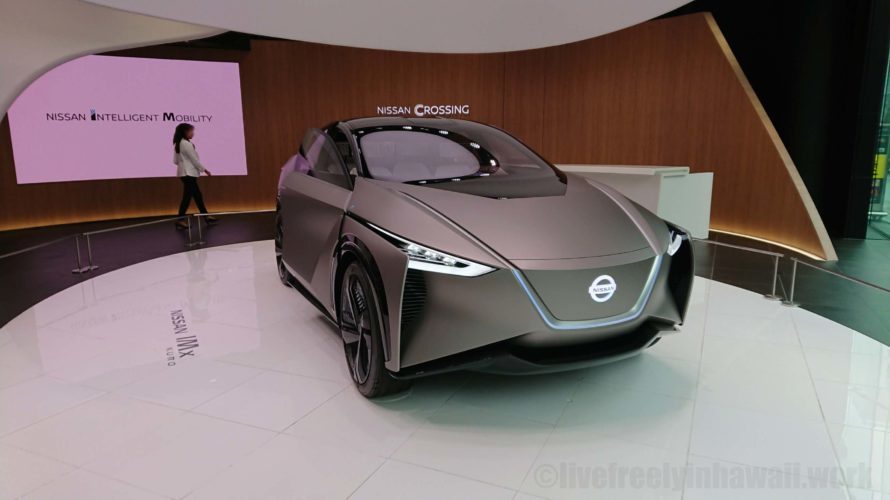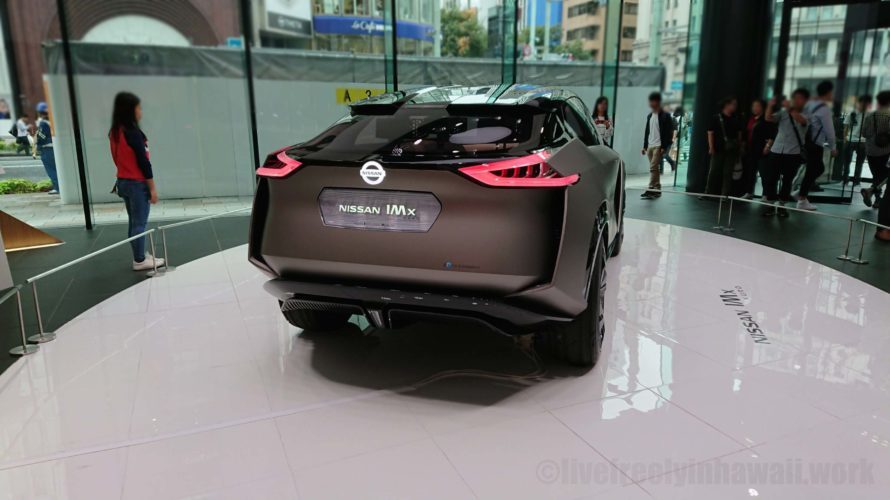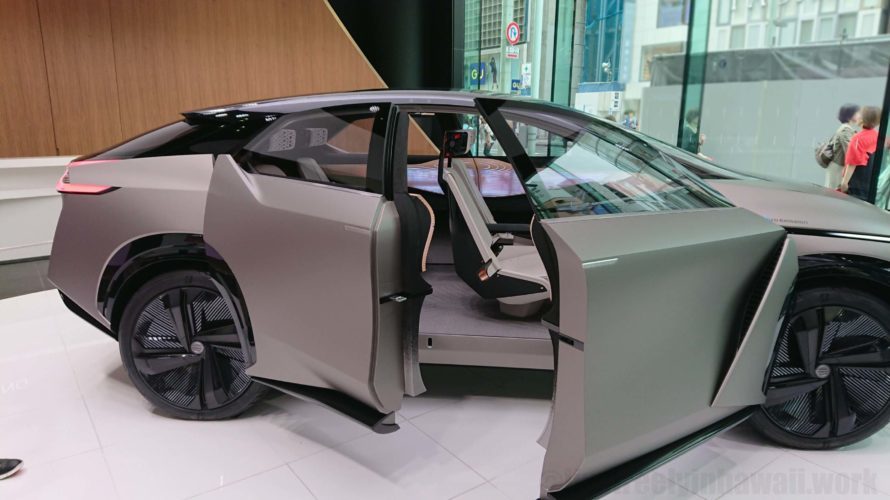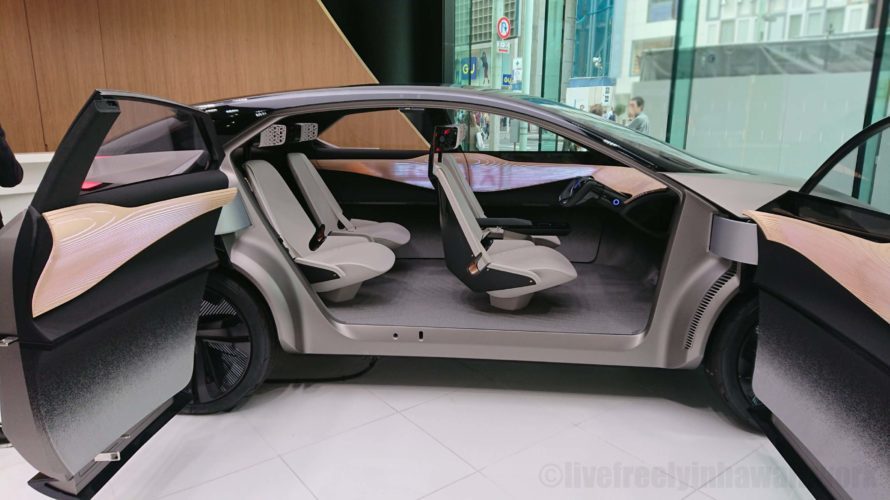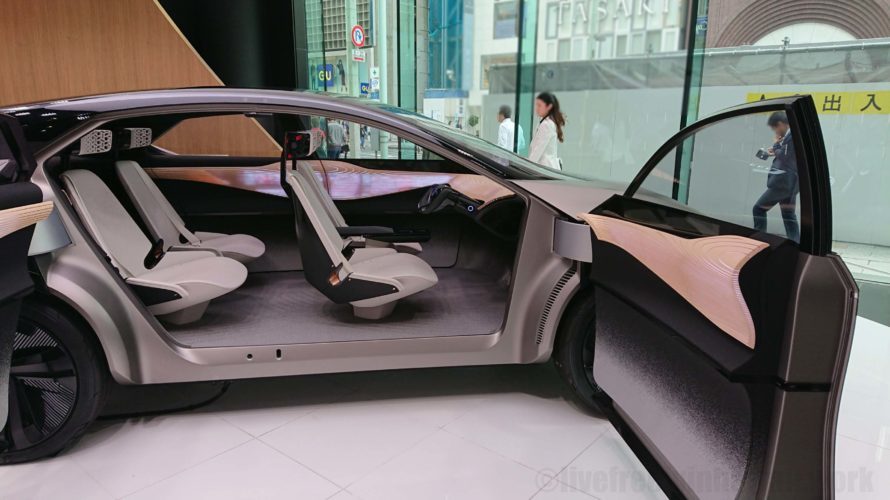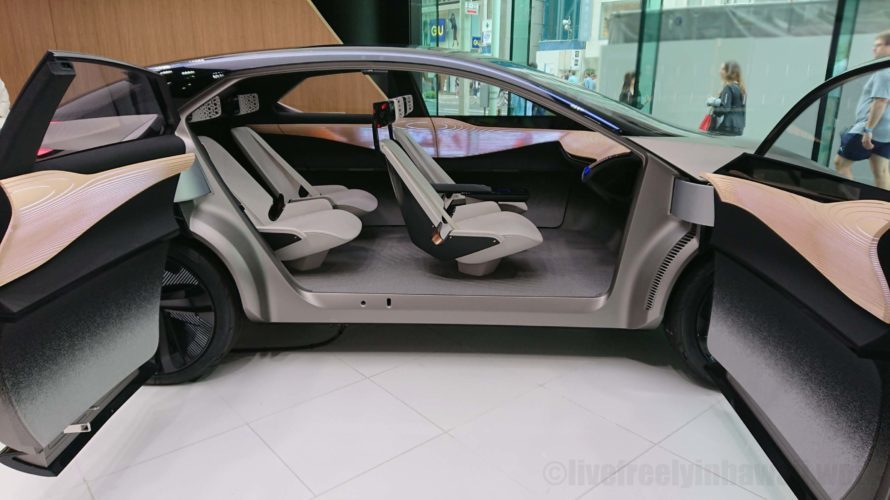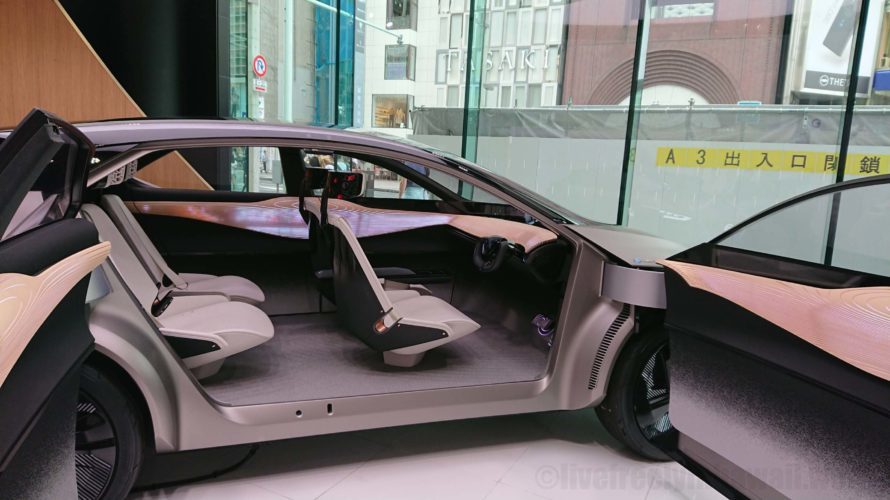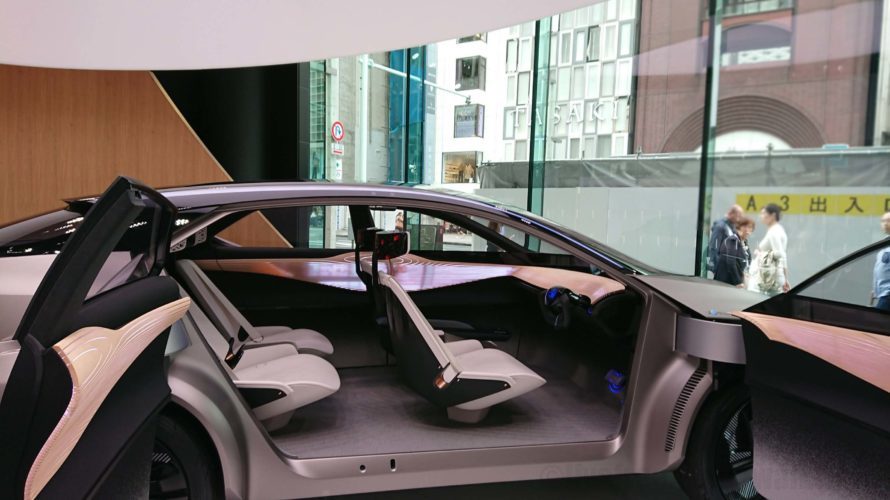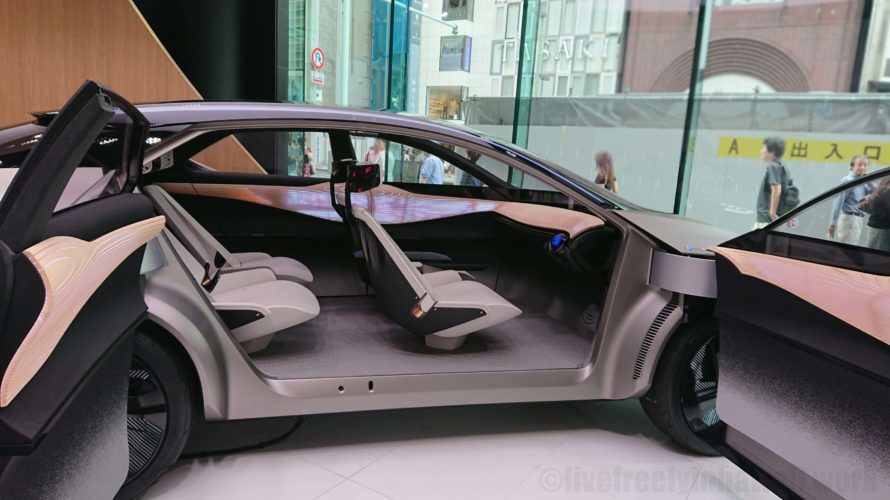 NISSAN LEAF NISMO will bring more excitement of motorsports exhibition at NISSAN CROSSING
Nissan LEAF NISMO has just made its debut on July 19th, 2018 in Ginza prior to the start of sales of Nissan LEAF NISMO on July 31st, 2018.
The latest NISMO EV was launched with more refined performance and styling utilizing the technical know-how cultivated through numerous motorsports including one of the greatest races in Japan, the SUPER GT. This brand new Nissan LEAF NISMO brings you to the whole new experience. You can actually slide into the seats of this iconic red accent vehicle and experience the passion and craftsmanship of Nissan LEAF NISMO for yourself.

via:NISSAN CROSSING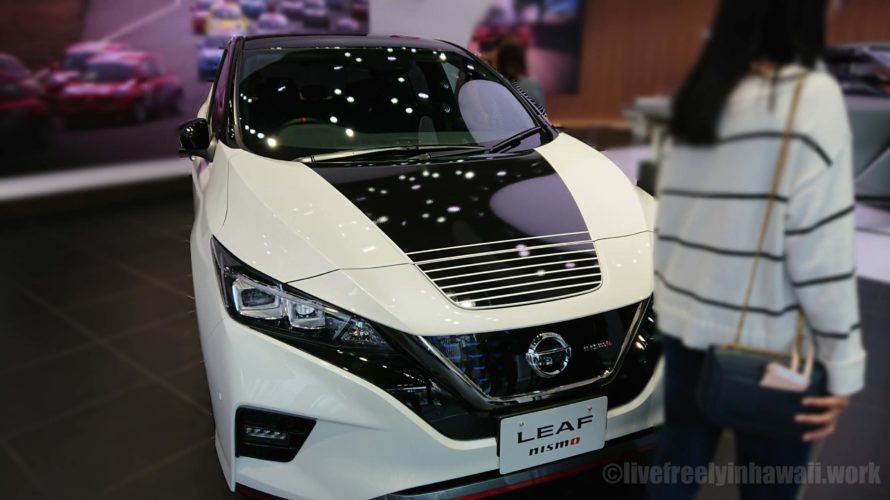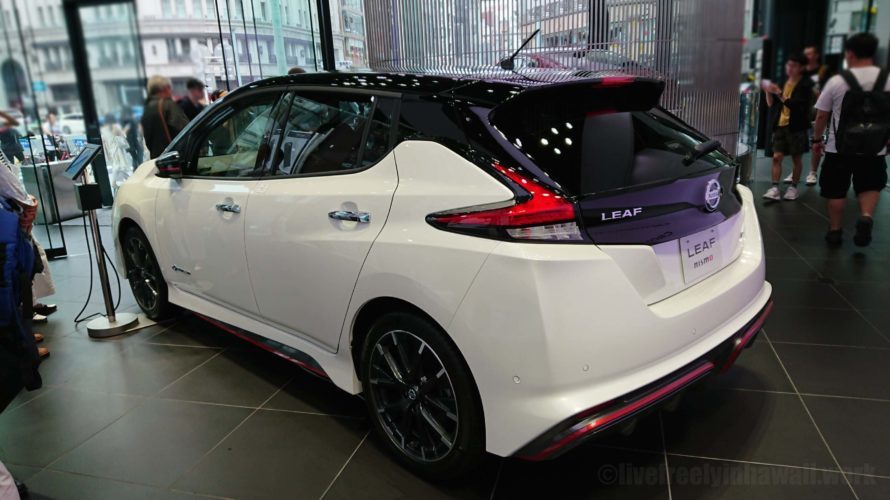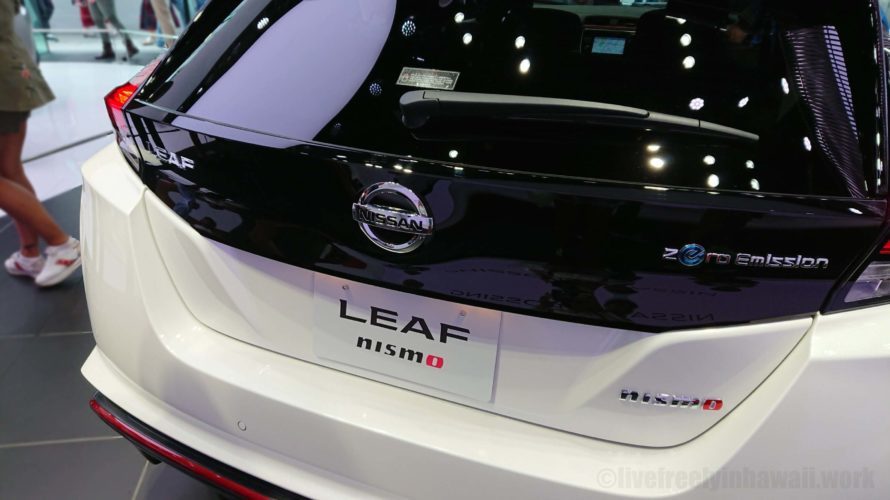 Cylinder
Rare vehicles such as concept cars equipped with state-of-the-art technology, and cars that play an important role in the history of Nissan will be there for you to see.

via:NISSAN CROSSING
Fairlady Z-L
Lady in Wine Red: the first "Z-car" loved by 520,000 customers, comes to Ginza
The first model of the Fairlady Z (S30 model) was introduced in 1969 to replace the previous model, the open-body type Fairlady. Two engines were available: the L20 model,L6 OHC engine loaded with SU twin calibrators. And the S20 model, DOHC loaded with 3 Solex twin choke calibrators (S20 model was discontinued in 1973).

In January 1976, to meet the emission standards set in the same year, the SU twin calibrator on the L20 model was changed to electronic fuel injection, which created the L20E model engine, and led to the model change to the 1977 S31 model Z-L. "Z-L" was a grade name assigned to the S30 model, a higher grade model with enhanced specifications.

via:NISSAN CROSSING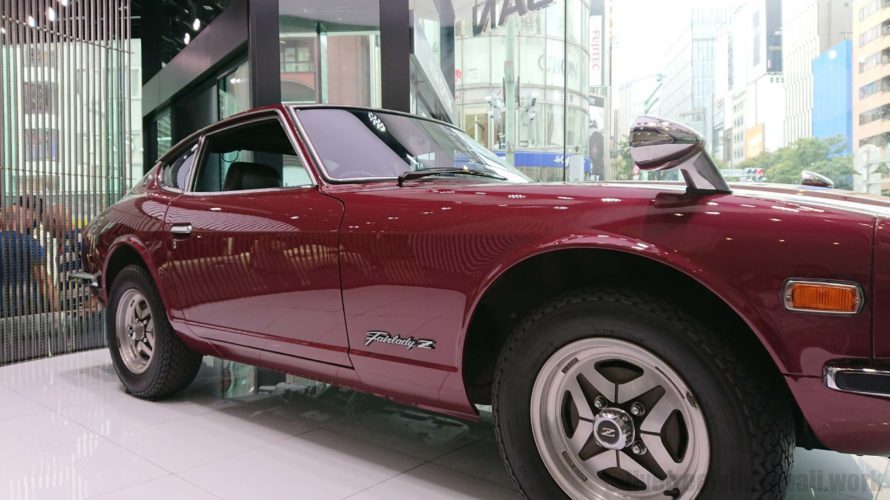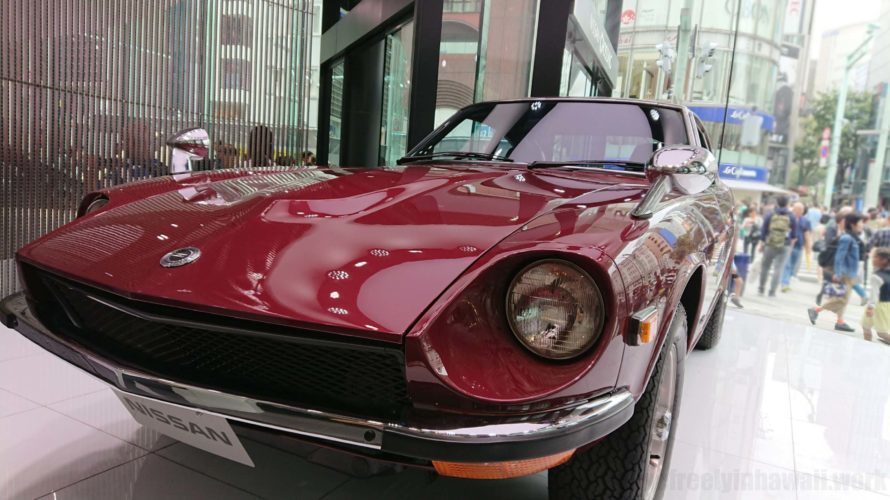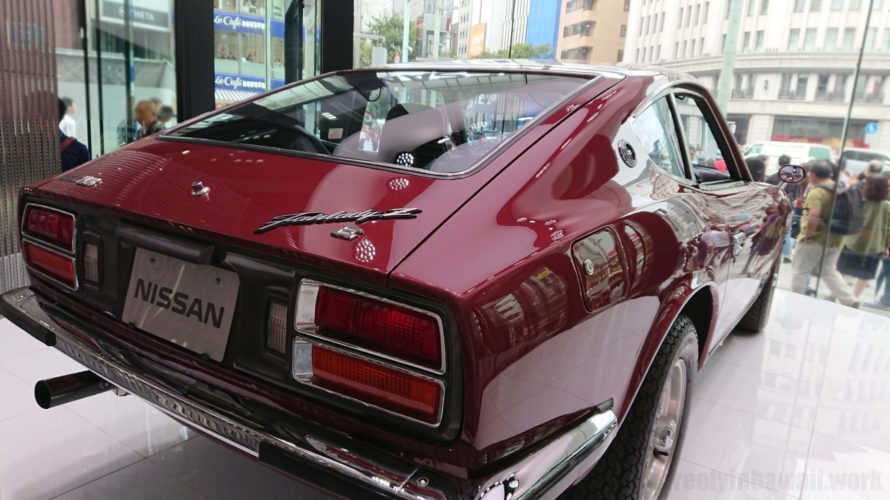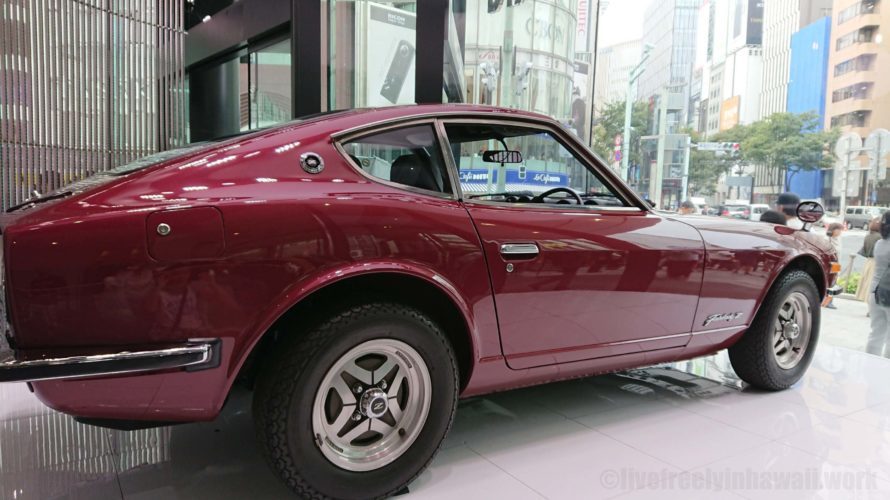 Floor 2F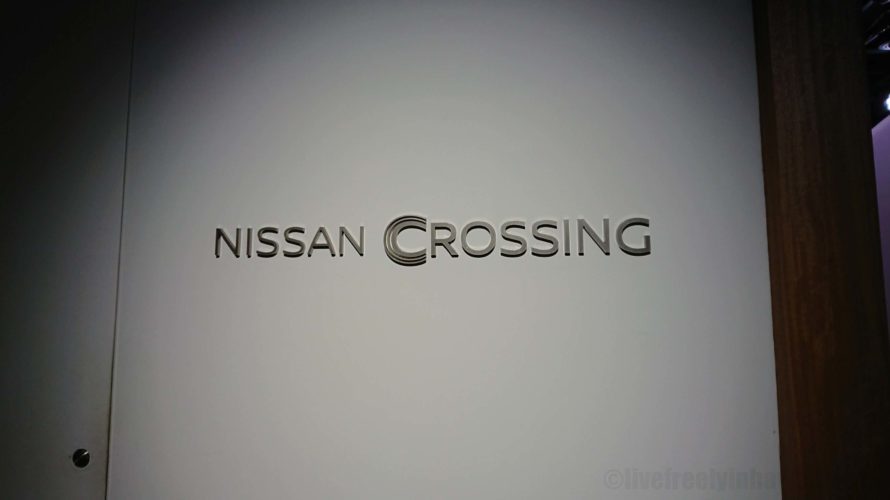 Spiral Stage
The lighting, which represents the NISSAN CROSSING 'Spiral' design theme, illuminates the vehicles attractively.

via:NISSAN CROSSING
Nissan GT-R NISMO
My son is a big fan of Nissan GT-R NISMO.He got in the car.
A few years later,He will be driving this car in the US.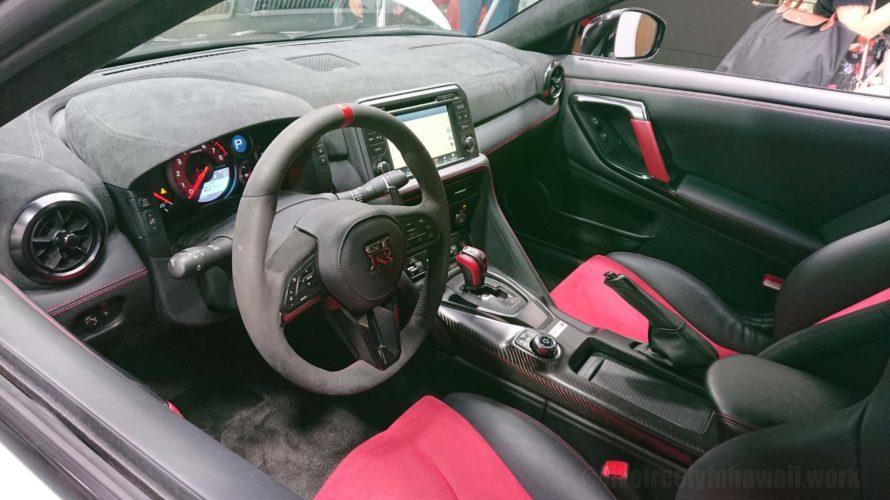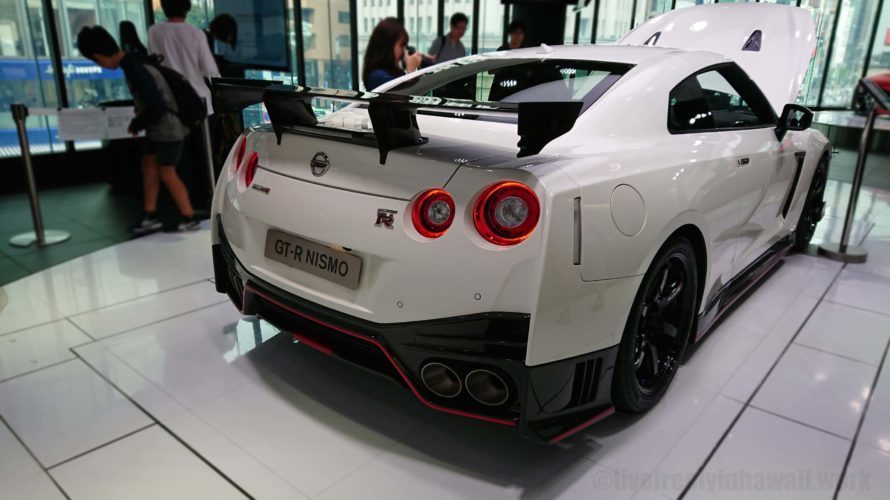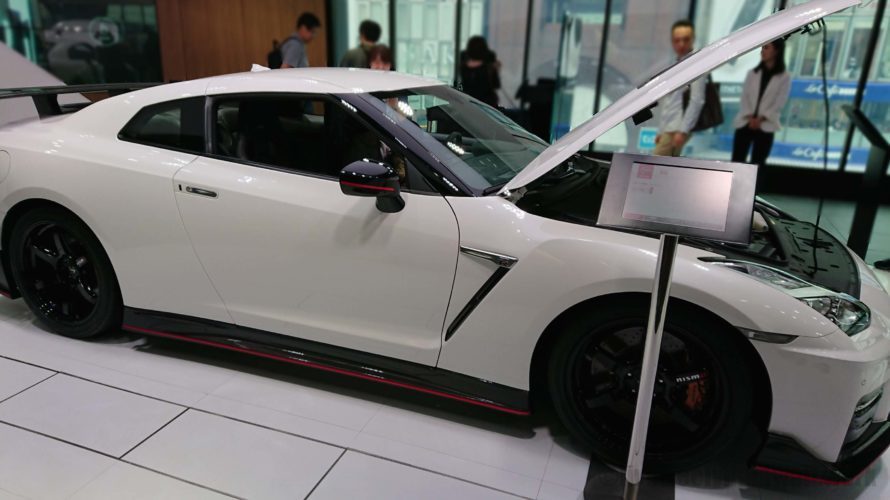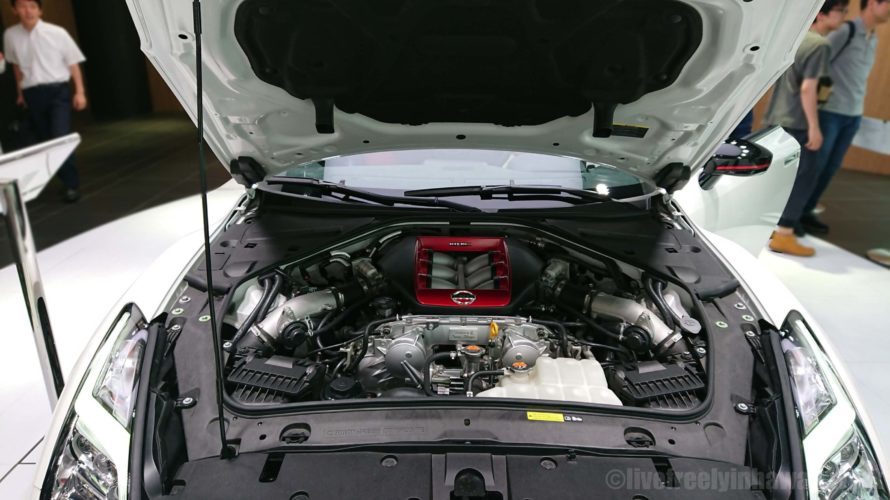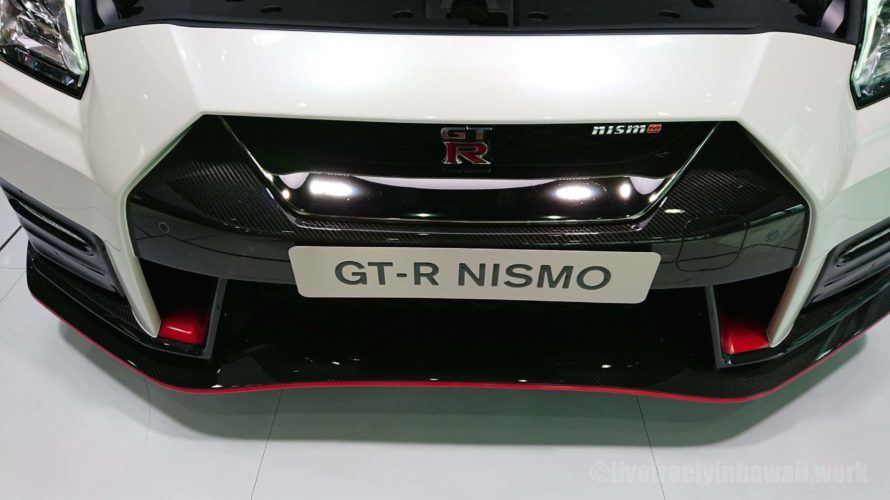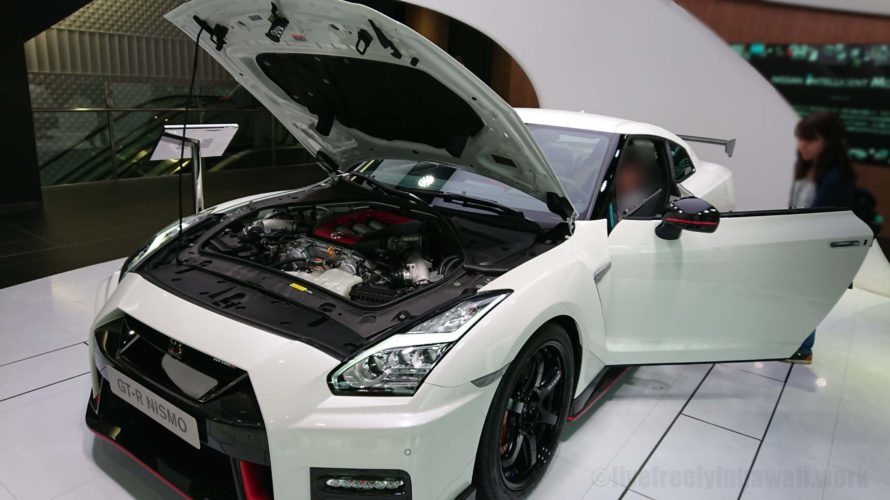 VR Racing
Cylinder Top
Vehicles that represent the essence of the Nissan brand will be exhibited, and collaboration between the industry and artists paves the way for new possibilities for vehicles and the brand itself.

via:NISSAN CROSSING
Exhibition of the NISSAN CONCEPT 2020 VISION GRAN TURISMO
Commemorating the 15th anniversary of Gran Turismo*, this virtual sports car was developed through the Vision Gran Turismo project.

After being given the freedom to design their dream sports car, the young and dynamic team of European designers created a vehicle with an emotional design and extremely aerodynamic profile. This vehicle sets the standard for future developments in sports cars.

* Note: "PlayStation" and "Gran Turismo" are trademarks of Sony Computer Entertainment, Inc.

Exhibition period:
From February 2, 2018

via:NISSAN CROSSING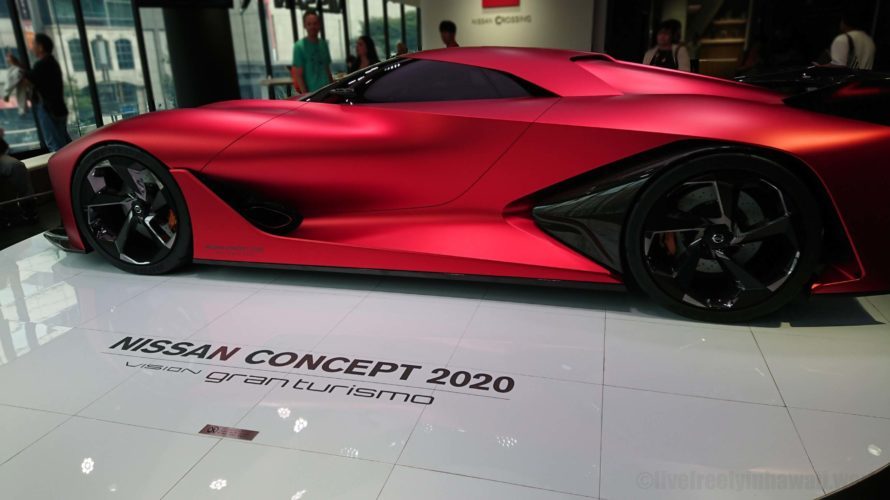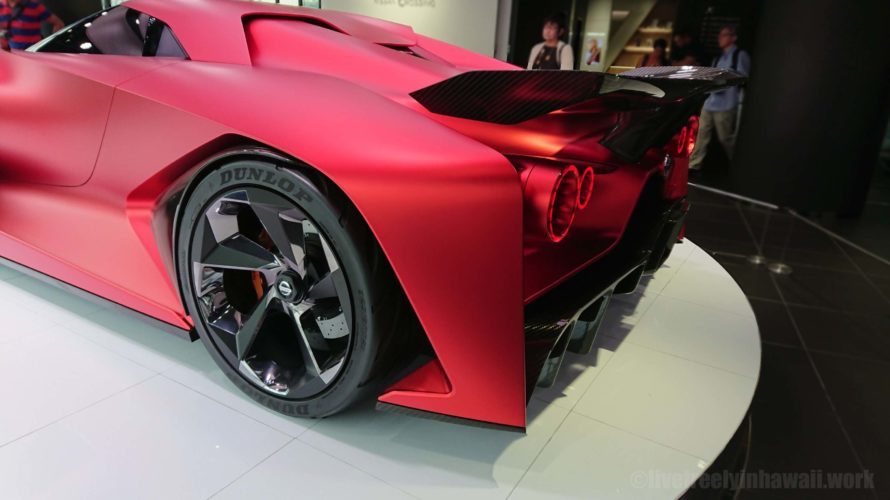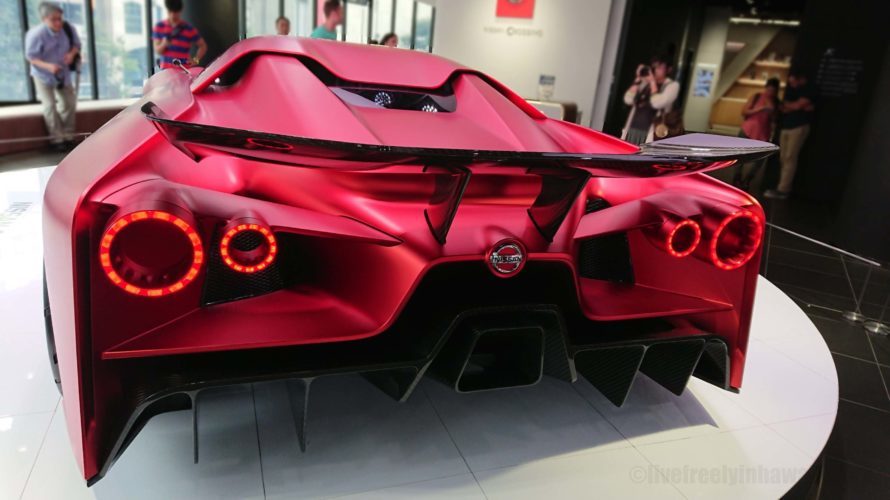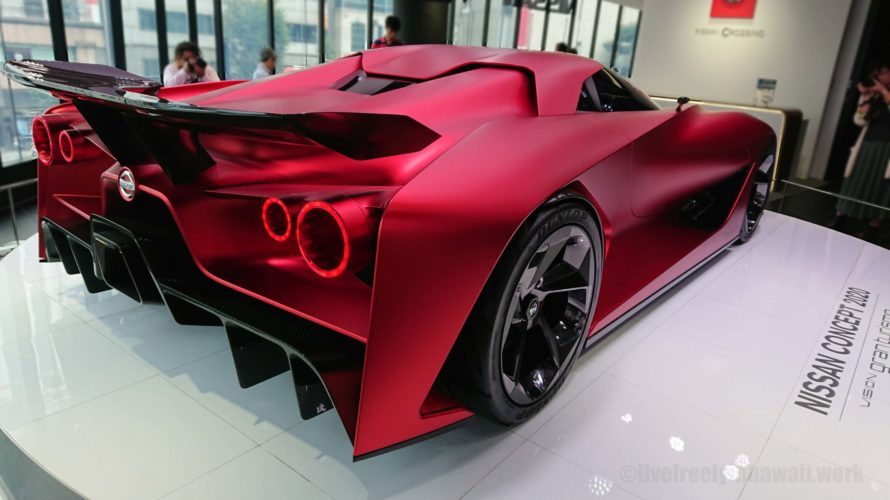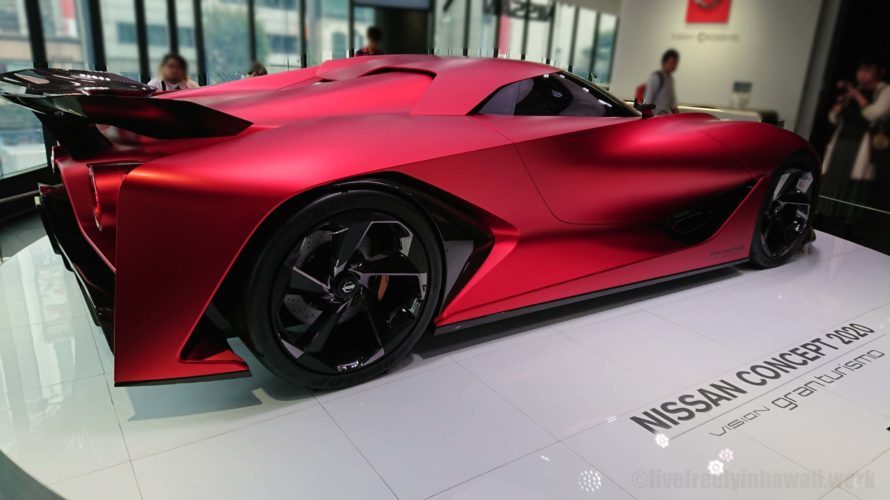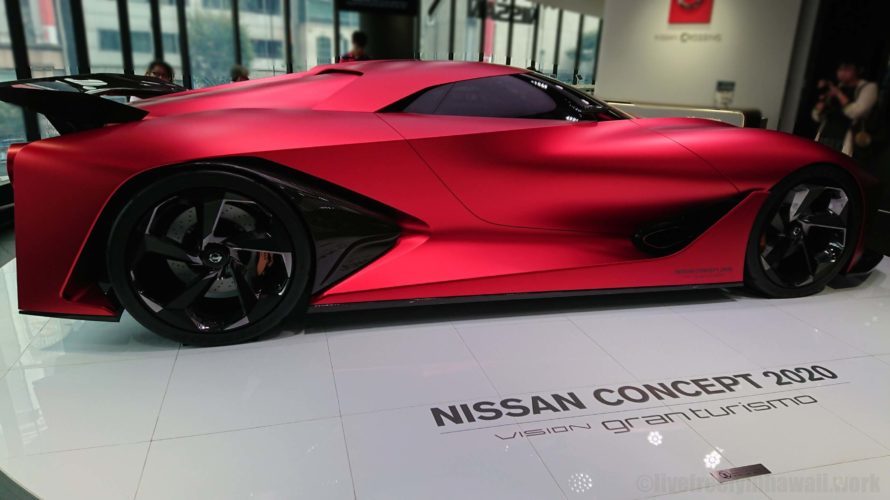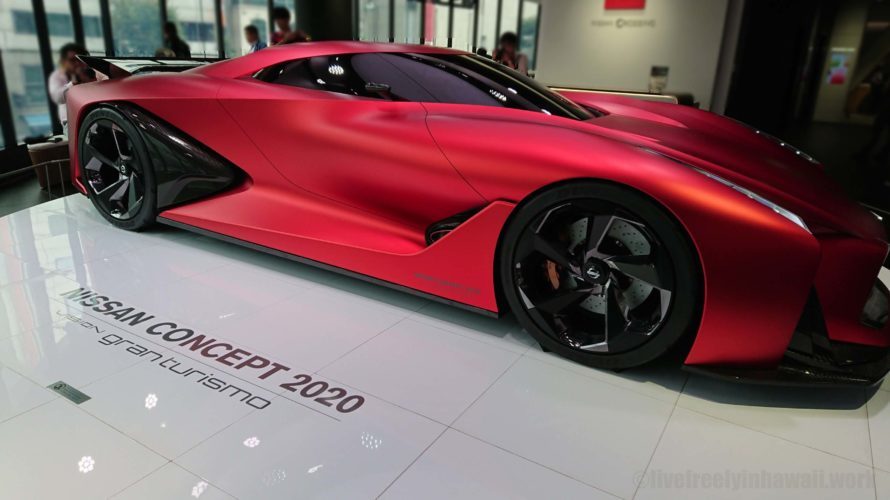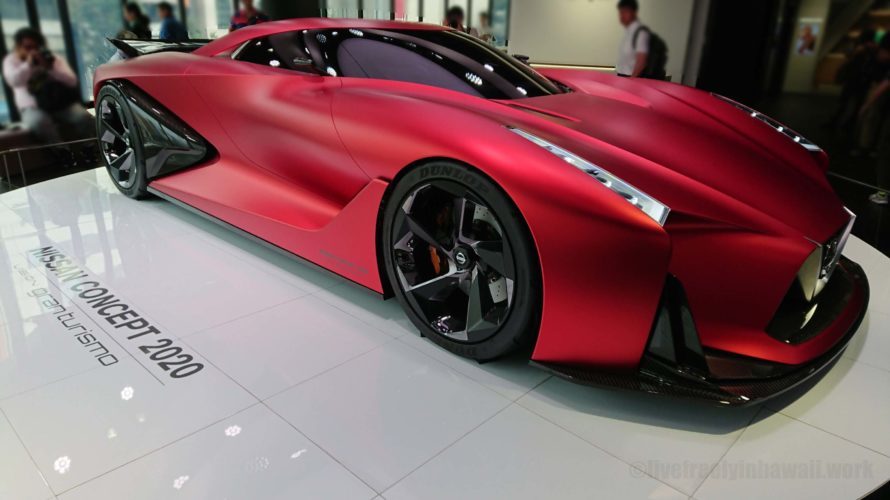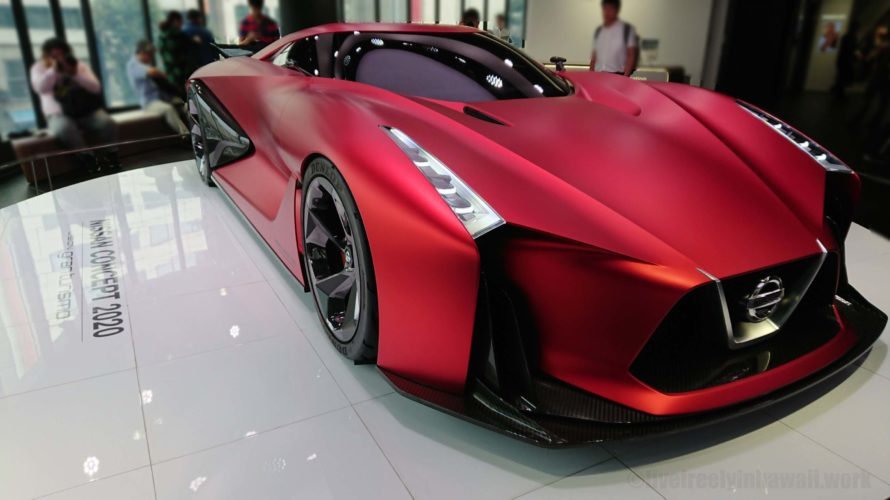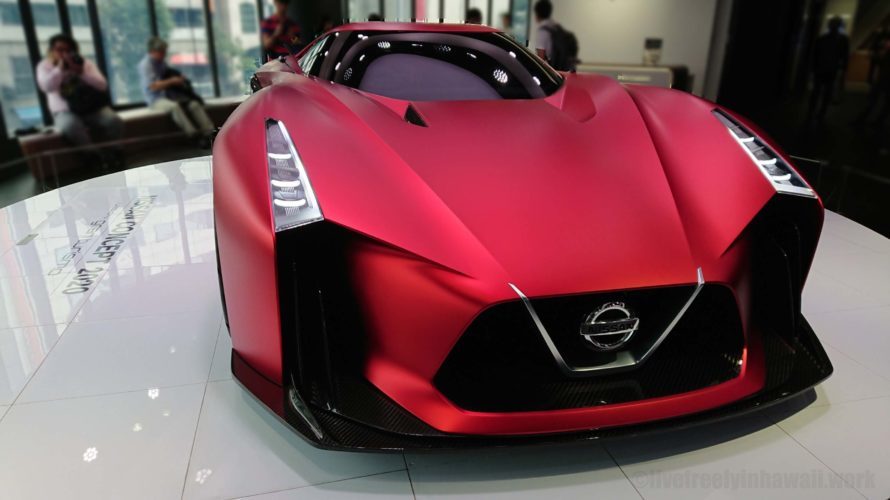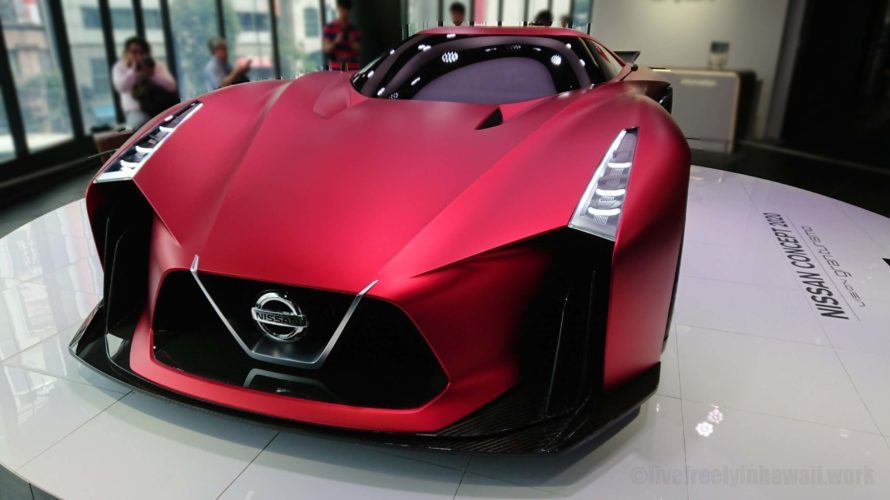 NISSAN BOUTIQUE
A variety of official Nissan products including model cars and other original products are for sale. There are also special products, such as the Nissan Crafts Art Collection range, which integrate Japanese tradional crafts with international themes.

via:NISSAN CROSSING
CROSSING CAFE
A cafe serving drinks and snacks is available. This cafe serves original cold press soda, and customers are able to enjoy MACCHI-ART that uses state-of-the-art technology to create images of Nissan vehicles or customers' original designs. There are also tablets for you to see various information, such as the facility information and Nissan global information.

via:NISSAN CROSSING
前の記事

次の記事